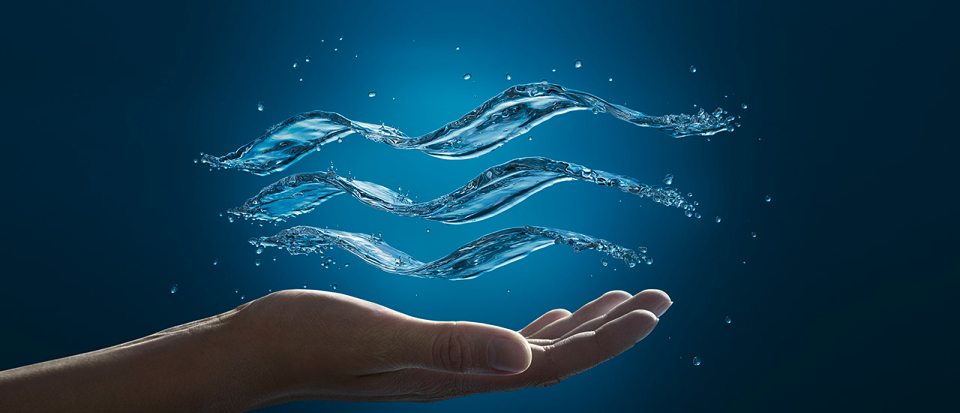 GROHE Prelude 2020: Shaping the future of water with innovation power from global synergies and key sustainability initiatives
Unternehmensmeldungen
• LIXIL synergies push GROHE and deliver a strong momentum in 2020
• GROHE's holistic product portfolio and its awarded brand experience create enhanced customer value across the EMENA region
• GROHE to continue its strong commitment to sustainability in 2020 and beyond

Düsseldorf, 16th January 2020. GROHE, a leading global brand for complete bathroom solutions and kitchen fittings has outperformed the sanitary industry's market growth in the EMENA region in 2019 and is set to continue its growth momentum in 2020. Driving the integration of the GROHE manufacturing, technology and commercial assets into LIXIL and benefiting from the company's diversity and scale in technology and resources will ensure a steadfast growth in the EMENA region.

At last year's ISH, the leading exhibition for the sanitary industry, GROHE showcased its impressive foundation for success with a record number of 500+ single product innovations, such as its first 3D metal-printed faucets Atrio Icon 3D and Allure Brilliant Icon 3D. The GROHE in-house 3D-technology also marked the latest landmark addition to LIXIL's progressive, future oriented technology and manufacturing footprint, which is continuously upgraded and improved. Next to the introduction of the 3D metal-printing technology to Hemer, Germany, recent investments have included the Physical Vapor Deposition process at the global competence centre for showers and shower systems in Lahr, Germany, enabling mega trends in consumer behaviour, by offering colours across all touchpoints in the bathroom.

Synergies from Technology and Innovation Know-how propel GROHE
Increasingly stronger ties across LIXIL create vast synergy potentials, further propelling last year's momentum for GROHE in 2020. "We enjoy a tremendous know-how, technology and innovation power as part of LIXIL. These synergy potentials deliver constant improvements to our already strong technology infrastructure across our plants. Applied to our entire product development and manufacturing process this greatly enhances the benefit and value for our customers", commented Thomas Fuhr, COO Fittings LIXIL International and CEO Grohe AG.

Right Product Mix and Brand Experience for Enhanced Customer Value
2019 has seen many innovation highlights from GROHE. The SmartControl technology for showers and kitchen faucets or the concealed system Rapido SmartBox are only few examples that are also testimony of the enormous synergy potential at LIXIL from combining engineering know-how, adding to GROHE's product portfolio. "We have seen great innovations, adding to the right product mix for our customers across the EMENA region. Irrespective of the price point, GROHE always offers a fantastic brand experience and a strong brand name, giving customers the freedom of choice for their sales channels and business requirements", said Jonas Brennwald, CEO LIXIL Water Technology EMENA and Deputy CEO Grohe AG. In 2019, the brand has started to tell its story of shaping the future of water and has received the honour as "Red Dot: Sanitary Brand of the Year", awarded for its consistent brand profile, known globally as a name for first class industry-leading performance.

Strong Commitment to Sustainability Continuous in 2020 and beyond
Sustainability is a cornerstone of the GROHE brand, which is setting new standards in the industry with yet another important step on its way to a carbon neutral production: With the start of the new fiscal year in April 2020, the sanitary manufacturer will offset unavoidable CO2 emissions by means of two compensation projects. This will make GROHE the first leading manufacturer in the sanitary industry to go carbon neutral in its production as part of its "GROHE goes ZERO" project. In preparation of this milestone, all five global production sites and the logistics centres in Germany were converted to green electricity back in July 2019. Another major focal point for 2020 will be the reduction of plastic in product packaging wherever possible, with the firm ambition, to be able to eliminate it entirely in the future.

For more information on activities in 2019 and images please use the following link.