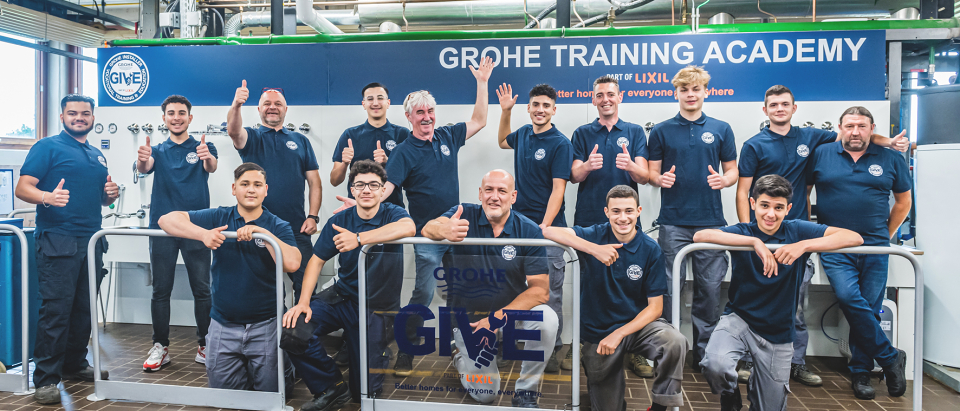 We Are Ready To GIVE You All Our Knowledge About The GROHE Brand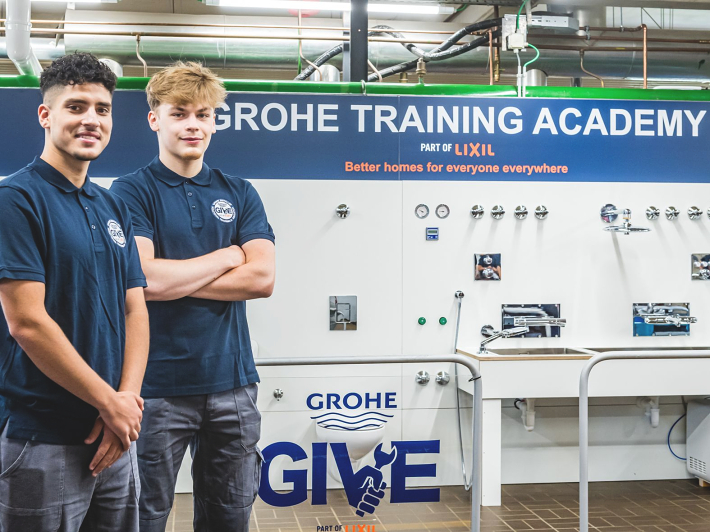 Given the shortage of skilled installers in the sanitary industry, it is more important than ever to offer an attractive training program that helps young, upcoming installers build the foundation for a prosperous future. This is why GROHE initiated its "GROHE Installer Vocational Training and Education" (GIVE) program. To help improve training facilities, GROHE will set up a fully functioning training environment where students can benefit from the brand's vast expertise.
GIVE supports schools in creating a uniformed approach with modern equipment, training material and a written examination that will set new industry standards. Even after students have completed their GROHE training, they will receive assistance – with a work experience program at one of GROHE's industry partners or even with job placements.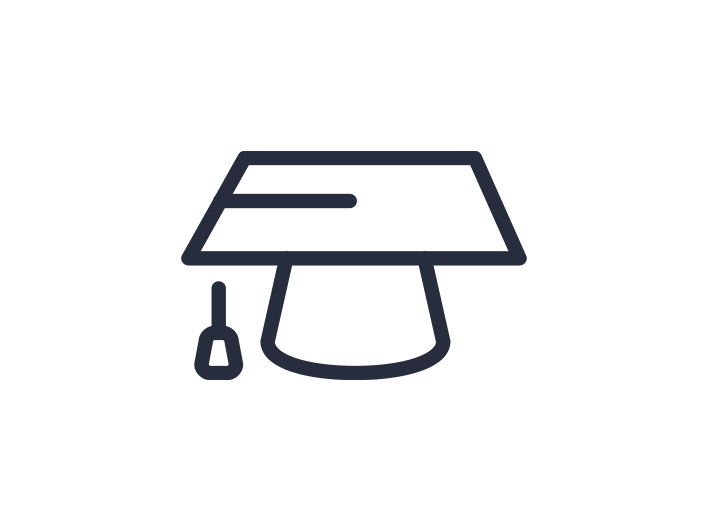 Whats in it for me?
Schools would receive:
State of the art training equipment.
Workbooks for product training.
Train the Trainer Sessions, all fully supported
Students receive:
Welcome and Graduation Kits with branded equipment
Internationally accredited certification
Full access to our loyalty program GROHE Plus
Additional Benefits and help for future career paths
The GIVE program - Brand New Openings