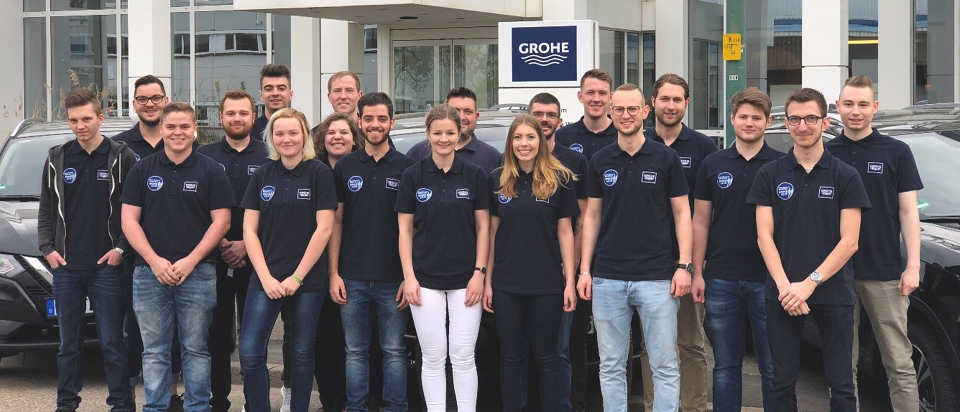 2018 "Azubi on Tour": Out and About With GROHE's Sales Force
Company Information
For two weeks, 20 apprentices' desks at GROHE sites in Germany remained empty. Instead, the young women and men took part in a sales internship in the German cities of Aschaffenburg and Limburg: Two trainees each visited plumbers from the region. Customer meetings focused on selected GROHE products. In addition, the GROHE trainees promoted the initiative "Old versus New", where consumers can replace their old-fashioned shower head with a new GROHE Euphoria 260 head shower.
"Azubi on Tour" ("Trainee on Tour") is the name of the two-week training programme aimed at participants in all GROHE apprenticeships. It has been held annually in different regions for over ten years now. Among other things, the aim is for the trainees to get to know the day-to-day work of a sales representative and to gain even better insight into what happens with GROHE products after they leave the plants.
So far, more than 200 GROHE apprentices have taken part in the "Azubi on Tour" programme. The support for the participants this year was provided by the GROHE sales team of the Southwest region as well as the HR department. Before the first customer appointment they put the trainees through various trainings. Amongst others, there were trainings on GROHE products and generally on the topic "How do I sell correctly?" In addition, a driving safety training class was completed. A ride-along with an experienced GROHE sales representative was also on the agenda.