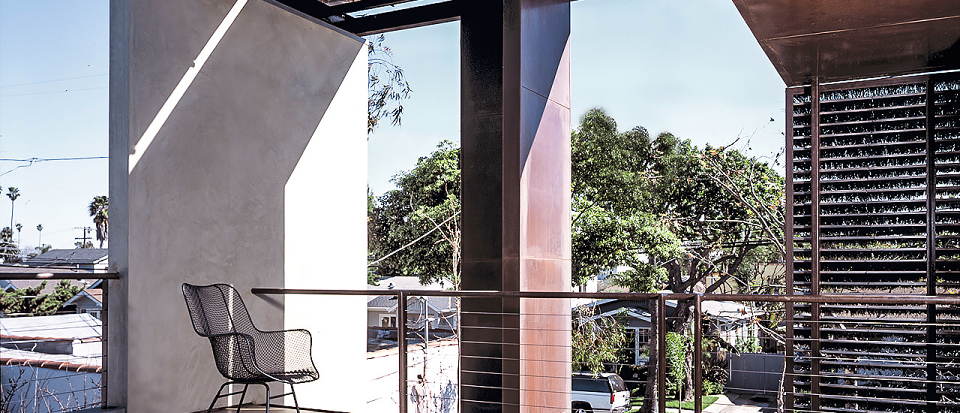 Solar Umbrella Los Angeles, United States of America
A reinvention of the solar canopy offers a strategy for providing thermal insulation in climate zones with intense exposures.
The 176.5 m2 residence was remodelled using solar technology strategies to create a residential project for more sustainability in the 21st century. Many of the materials and surfaces are unconventional. Environmentally friendly building materials were repositioned in this building as distinguishing and aesthetically appealing design elements.
The focus on sustainable living continues throughout thanks to the GROHE Eurostyle bath fittings. A simple, sophisticated design characterises the style of the house and the innovative GROHE SilkMove® technology provides targeted control of the water flow.
Completion date 2005
Architects: Brooks + Scarpa Architects, Inc
Photography: Marvin Rand