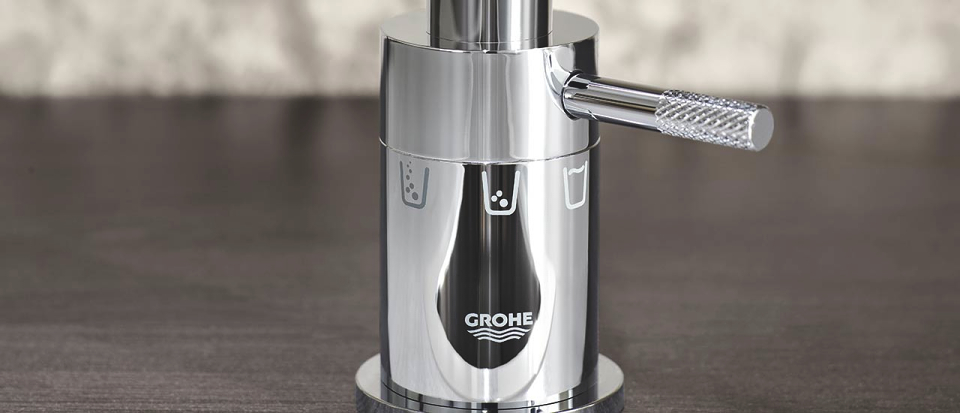 Factsheet Hemer
GROHE is a leading global brand for complete bathroom solutions and kitchen fittings. For many decades, GROHE has relied on the brand values of quality, technology, design and sustainability to deliver "Pure Freude an Wasser".
GROHE is part of the LIXIL Group Corporation and benefits from the active knowledge transfer within the group and the opportunity to open up new product segments and develop innovations faster and more efficiently. LIXIL is the global market leader in the sanitary ware industry and residential building equipment.
GROHE PRODUCT PORTFOLIO
GLOBAL PRODUCTION NETWORK
GROHE owns a global production network that is based on German engineering as well as globally consistent high standards for the manufacturing of GROHE products. This enables GROHE to meet the most uncompromising demands in terms of finishing and functionality worldwide. Therefore, GROHE products bear the badge of quality "Made in Germany". Each plant is strictly specialised.
SEE THE GROHE PLANTS WORLDWIDE: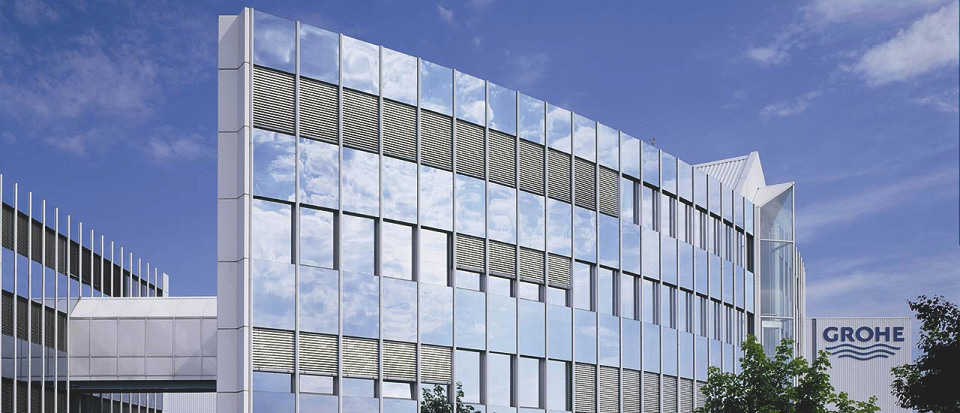 Hemer Production Site
GROHE production site since 1982
Approximately 600 employees
Each year, in Hemer …
More than 2 million fittings
More than 5 million cartridges
More than 0,7 million Rapido concealed bodies
More than 0,2 million thermostats
… are being manufactured.
In 2015, GROHE commissioned a combined heat and power plant (CHP) in Hemer. This generates 3,400,000 kWh of electricity p.a., which is equiv- alent to a consumption of 680 four-person households.
The electricity is used in the foundry for melting brass. The generated waste heat is used in electroplating for surface coating. The CHP can help save up to 1,200 tonnes of CO2 per year.
INNOVATIVE MANUFACTURING: FITTINGS THAT COME OUT OF THE 3D PRINTER
In 2018, GROHE will enter the next innovation level with its production site in Hemer: Thanks to the installation of two metal 3D printers, production of small series of sanitary fittings, constructed by the so-called additive manufacturing process, will start.
ADVANTAGES OF 3D PRINTING:

Individualization in form and function
Production of custom-made products in small quantities
Effective material usage
Shorter delivery times
PRODUCTS MANUFACTURED IN HEMER