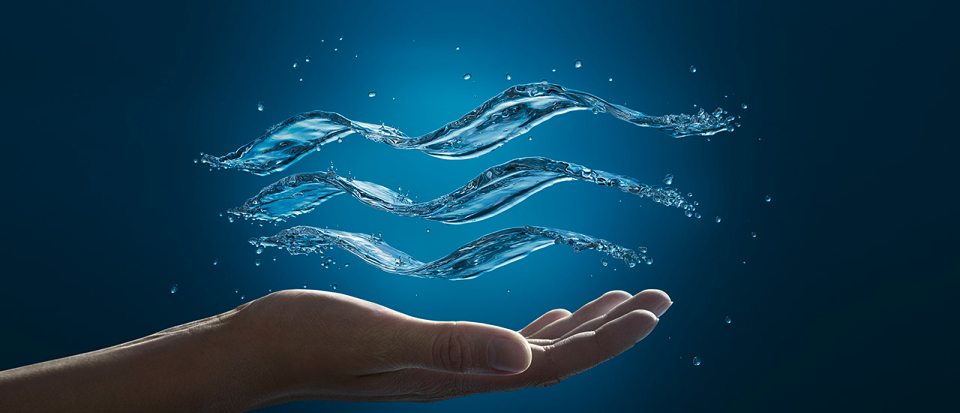 The Wave of the Future: GROHE Discusses with Prestigious Guests How New Technologies Will Impact the Future of Architecture and Design
Unternehmensmeldungen
The Wave of the Future: GROHE Discusses with Prestigious Guests How New Technologies Will Impact the Future of Architecture and Design
At an exclusive ISH event, four experts talk about how technology will push the boundaries of architecture and design, define meaning and be fully responsive in the future.
The thought-provoking panel discussion highlights that there are different opinions as to how much technology will influence architecture and design in the future.
GROHE demonstrates its commitment to state-of-the-art digital technology by unveiling 3D metal-printed faucets as they capture the Zeitgeist.
Düsseldorf, Germany, 18 March 2019. A group of leading design and architecture experts joined together in Frankfurt, Germany, during the ISH to discuss visions of the future at the GROHE Wave of the Future event held on 14 March 2019. Michael Seum, Vice President Design at GROHE, welcomed on stage a stellar line-up of guests including one of the most renowned thought leaders in the architectural world Patrik Schumacher, Director of Zaha Hadid Architects, Marius Myking, Director of Product Design at the Norwegian firm Snøhetta, and architect Filippo Gilardi, who is head of the research and development team at tech start-up MX3D. Their combined wealth of experience in different disciplines ensured that the 500 guests who attended the fully booked event were inspired by fresh insights based on the talks and lively panel discussion that were held after the presentations.
Four Opinions on How Technology Will Transform Design and Architecture in the Future
What impact will artificial intelligence, robotics, generative design and new manufacturing technologies have on the future of design and architecture? The question posed for the evening was the catalyst for the four speakers' thought-provoking presentations. Michael Seum claimed that society finds itself in an era of unprecedented change during which we have the opportunity to confront and alleviate issues like water scarcity, single use plastic and poor sanitary conditions.He then discussed emerging mega-trends and how disruptive change and new technology can initiate innovative creative ideas and business models. He cautioned that these will only succeed if the products and services created are human-centric, making them relevant and meaningful to the consumer. "We are entering the next era of design creation. This will have a huge impact on factory design, and new business models will emerge that are much closer to consumer needs. New technologies paired with designers' curiosity and human insight enable us at GROHE to shape the future of water. Our first 3D metal-printed faucets GROHE Icon 3D are a perfect example of that. We advanced the 3D technology process to meet the unique challenges of metal printing and are opening up a completely new way of thinking about product design in the future. We overcome boundaries by using 3D metal-printing to create products that at first appear impossible. This production method offers the option to design faucets in small quantities according to our customers' requests, offering them limitless options for personalisation."
In Patrik Schumacher's "Adaptive. Responsive. Creative" presentation he used examples from CODE, a ZHA in-house computational design research group, to show how computer-controlled industrial machines create proto-type designs for experimental projects, testing their feasibility. He also showed how this can guide the contemporary style of architecture and helps create new construction techniques and methodologies."There is an insatiable thirst for flexibility and transformation within the built environment. We need to have an interactive dialogue with our surroundings and this is where responsive architecture can really help drive this agenda."
Marius Myking demonstrated how Snøhetta uses technology to define and inform their projects rather than using it only as a design tool. His talk showed how connecting true data and conceptual approaches give real value and consequence in different disciplines and projects to celebrate the creative individual or group rather than the technology itself. "Technology today is amazing and almost limitless in terms of what we can make, but does that mean we should? At Snøhetta we use different tools to define meaning using dialogue, collaboration and our inherent knowledge within the business to find meaningful solutions. Technology should be used as one of these tools when it can strengthen a project and connect to people but rarely for its own sake."
Filippo Gilardi from the MX3D start-up gave an insight into his pioneering ventures, having delivered the world's first 3D printed full steel structure bridge from scratch. The ground-breaking project created challenges from which we can all learn.The solution suggested by Filippo was to combine large robotic manipulators, use standard welding equipment and develop a code for their proprietary software to guide the hardware and control the material deposition. "3D metal-printing will disrupt the world of architecture, design and engineering. Our start-up has now made sizable investments as the world starts to understand the scope and viability of these new technologies."
Ensuring Human-Centric Design When Using Technology
After their presentations, the speakers were joined on stage by journalist India Block from Dezeen. She hosted the animated debate and asked how we can ensure that design is human-centric when we start to use technologies like artificial intelligence, robotics and virtual reality in architecture and design. There were some differences of opinion as Patrik Schumacher supported the idea of using simulation techniques taking into consideration different client groups, cultural habits and building usages. This is then translated into a social coding that can effectively create crowd modelling to design an innovative and workable built environment. Marius Myking advocated having an intimate dialogue with his clients to create a more organic and meaningful solution that doesn't start with the technological solutions available. Michael Seum reiterated that technology still needs our curiosity and human insight for product design to be ultimately successful.
Creating the Impossible–GROHE Presents Its First 3D Metal-Printed Faucets
Also shown that evening were the new GROHE Atrio Icon 3D and GROHE Allure Brilliant Icon 3D, both of which are produced by printing metal, using a powder bed laser melting process in GROHE's plant in Hemer, Germany. The brand-new faucets, presented for the first time at the ISH, were welcomed with both fascination and intrigue as they demonstrated the creation of the impossible: The ultra-thin walls of the GROHE Atrio Icon 3D and the hollow interior in the familiar silhouette of GROHE Allure Brilliant make the water flow look like a magical, optical illusion. By combining cutting-edge technology with spectacular design, GROHE opens up a completely new way of thinking about product design in the future and overcomes boundaries as 3D metal-printing offers manufacture possibilities that at first seem impossible. Michael Seum said "Feedback from both press and clients has been overwhelming. They all agree that with the introduction of our 3D metal-printed faucets, GROHE is shaping the future of water."